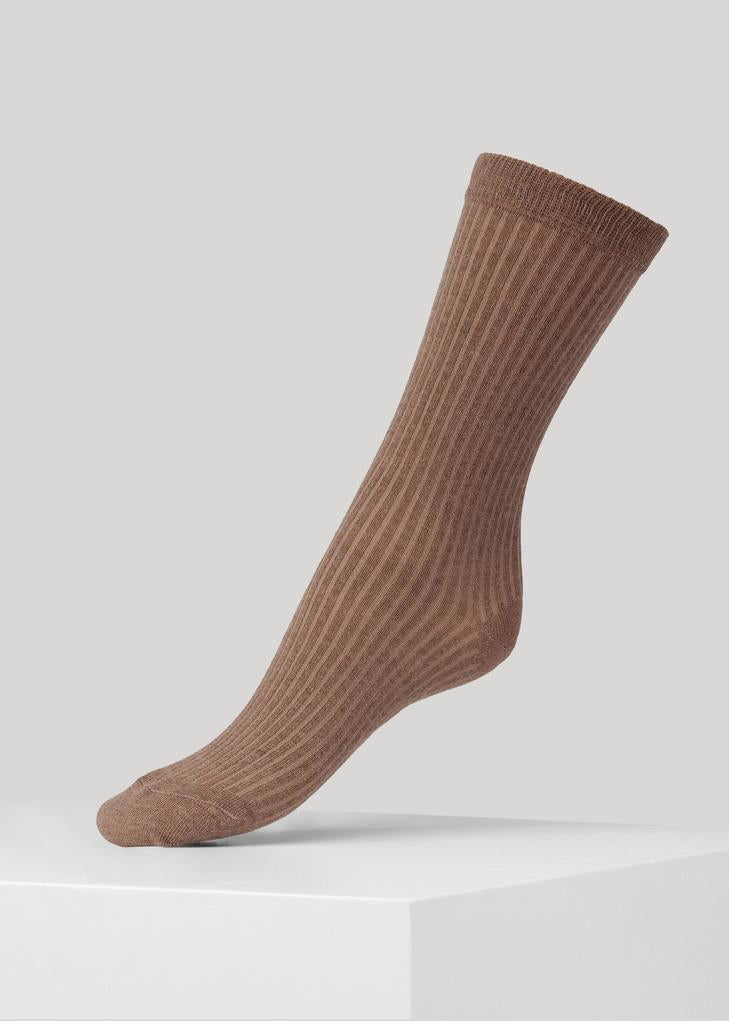 Mie Cashmere Sock (Brown) - Dear Denier
Extremely smooth and ribbed socks made with a luxurious cotton-cashmere blend. The premium Italian yarn is made with ethically sourced and fully traceable cashmere and the highest quality Mako cotton from the highlands in Egypt.
The socks are knitted with 160 needles and they have a reinforced heel and toe, a comfortable cuff and a fine handmade toe linking.
Because of the high quality yarn the socks do not pill.
Features
Reinforced heel and toe
Comfortable elasticated cuff
Fine handmade toe linking
80% Mako cotton, 12% cashmere, 7% polyamide, 1% elastane
Mako cotton plants are grown and well-managed in a small part of the Nile Delta – representing 0.5% of the total annual Egyptian cotton production. Mako cotton is picked exclusively by hand and that enables the avoidance of the usual usage of defoliants and other harsh chemical products that are commonly used for machinery designed for automatic plant-picking. Mako cotton fibers are remarkably long and therefore they have the unique and rare ability of being spun into a much smoother, finer, and stronger form of yarn than any other existing cotton in the world.
---
Share this Product