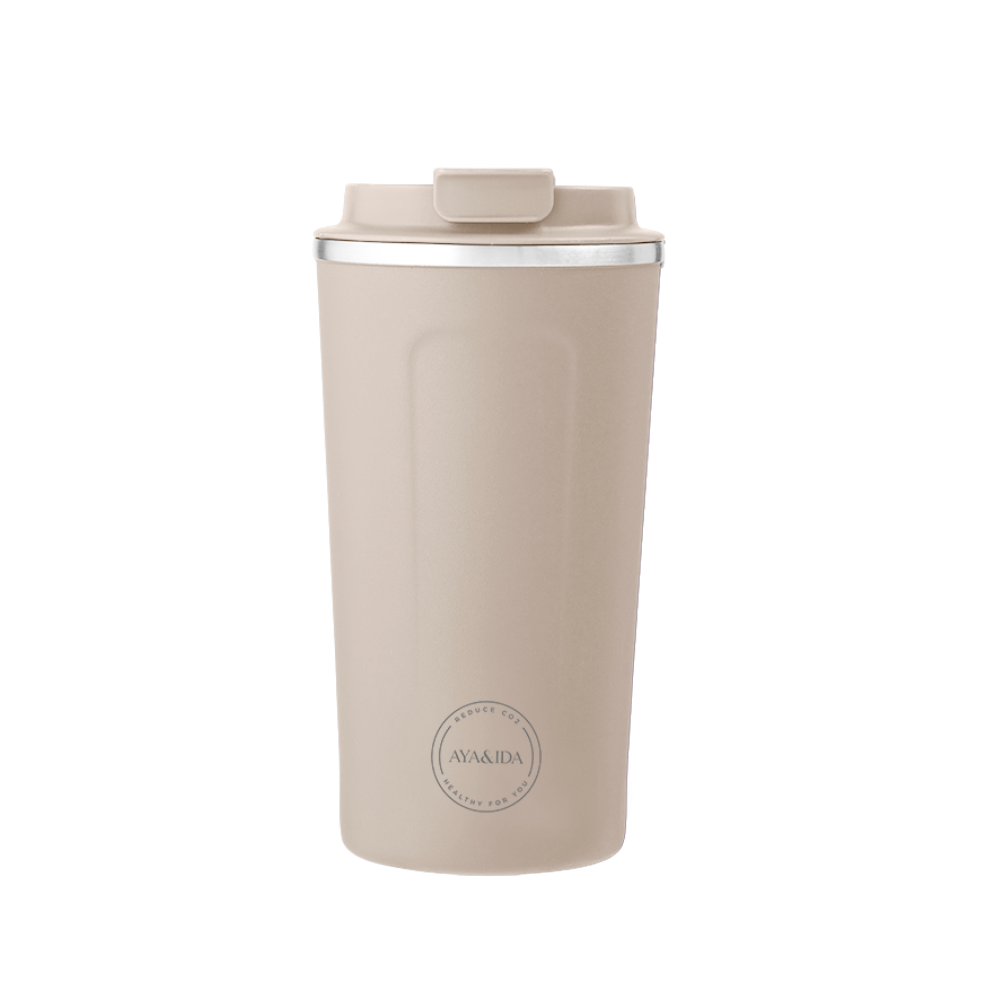 Cup 2 Go 500ml (Creme Beige) - Aya&ida
Sustainable cup to go from Aya&Ida. For bringing along hot or cold beverages and keeping the temperature for a day on the go. The cup features an easy to handle click-lid and is absolutly leak-proof.
We recommend keeping the click-lid open while screwing the actual lid on to let most of the steam out to further proofing against leaks.
Capacity 500 ml

Height  17 cm

Weight  255 g
---
Share this Product